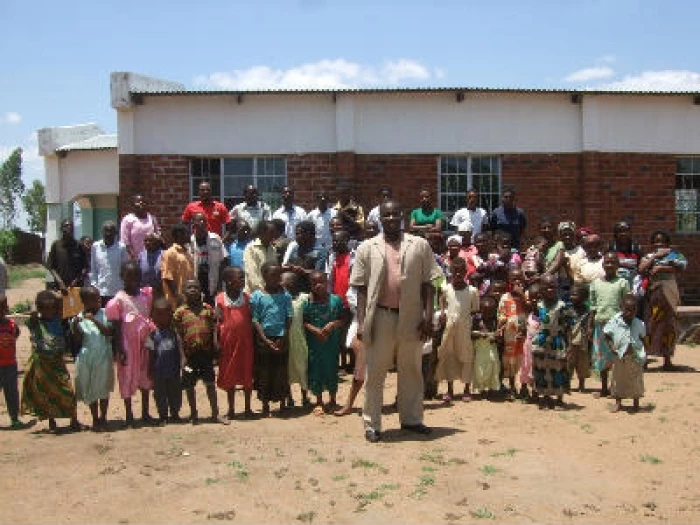 "All the world is my parish" said John Wesley, and for us this has brought a link with Southern Malawi.
It began years ago when two members of the church visited a small Christian community in the village of Msema: a village surviving on subsistence farming but without a fresh supply of water or electricity or access to secondary education. The greatest immediate need at that time was for a water well and a pump. These we provided. Next we worked together to build a small church – we raised the money and the villagers made the bricks and erected the building. Over the years other needs have been met – for example, goats, bibles, a community hall, mosquito nets and solar lights. Most importantly, twenty-four children are being provided with a secondary education and two of the first generation have now graduated.
In a country where more than half of the population lives below the poverty line, we pray that we may be making a difference.
Two of our congregation visited Msema recently and were given a fantastic welcome!