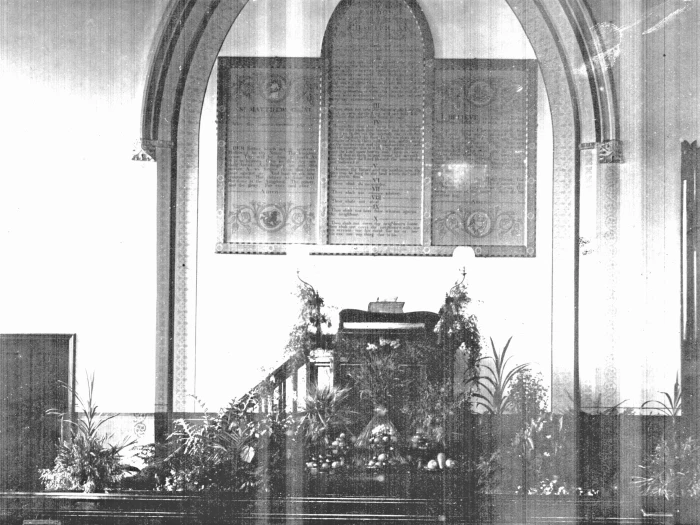 Methodist worship was first held in Collingham in the private home of Thomas Gilbert in 1808.
Todays church was opened in October 1855 and celebrated it's one hundredth and fiftieth anniversary in 2005.
A Wesleyan Day School at the rear of the Chapel was started for the village children in 1857.
The picture is an inside view of the church from 1910.