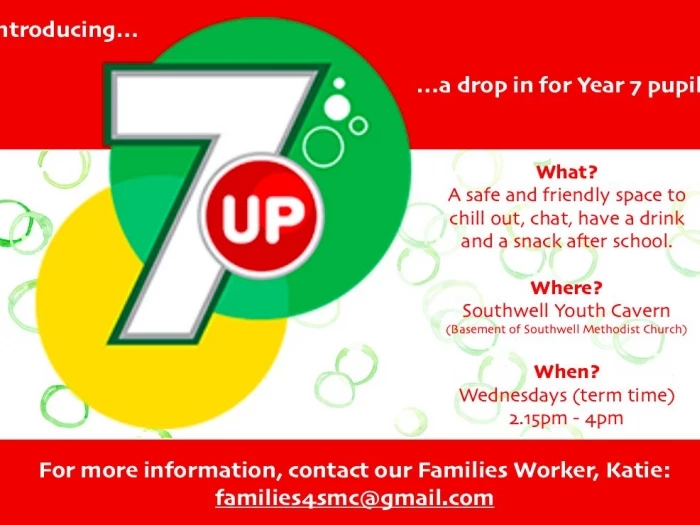 This group (for children in Years 7 and up) meets on a Wednesday when the Minster School finishes early, to give the pupils somewhere safe to go after school, meet up with friends and have a drink and snack. It's also a great place to wait for those who meet parents or younger siblings at the local feeder schools.
The Southwell Youth Cavern is a fantastic social space for young people, with a pool table, table tennis table, Wii, and comfy seating. We look forward to welcoming you soon!
For more information, please email our families worker, (Katie) families4SMC@gmail.com.