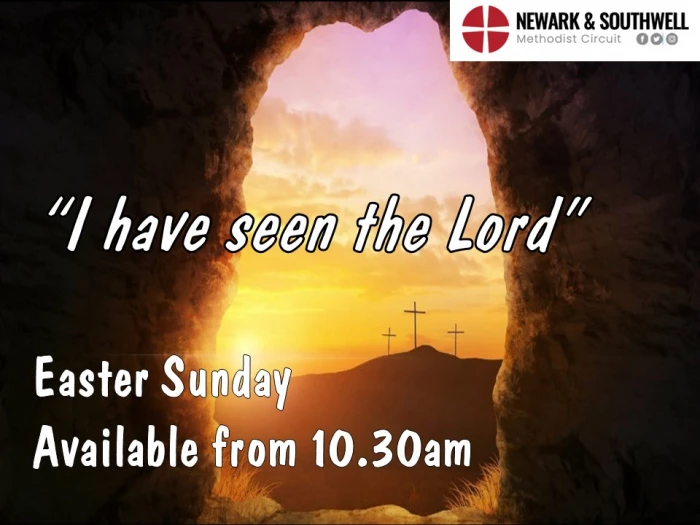 Allelluia! Christ is risen! He is risen indeed! Alleluia! Join the Newark & Southwell Circuit for our online service as we look at John 20:1-18 "I have seen the Lord". The preacher is Revd Nathan Falla.
The service is premiering at 10.30am https://youtu.be/1Aw1i1QwcL8
Sing some Easter hymns played by circuit musicians and hear the story of God's transforming love.