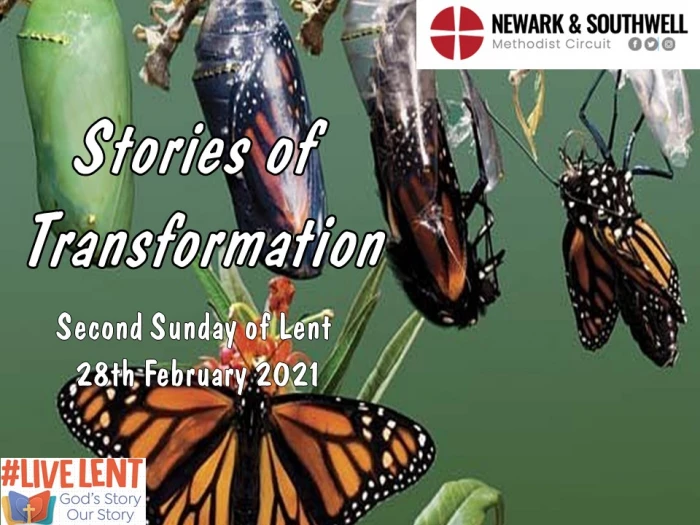 Join us for Sunday worship. Local Preacher Ted Gascoyne leads the service and explores "Stories of Transformation" looking at how the people Jesus came into contact with had their lives changed forever, and shares how his life has been changed too.
The service premieres at 10.30am on YouTube https://youtu.be/Dfi_hU7UBQY. Please join us.
Our Zoom tea and coffee will be taking place at 11.30am please email Nathan.Falla@methodist.org.uk for the details. All are welcome.