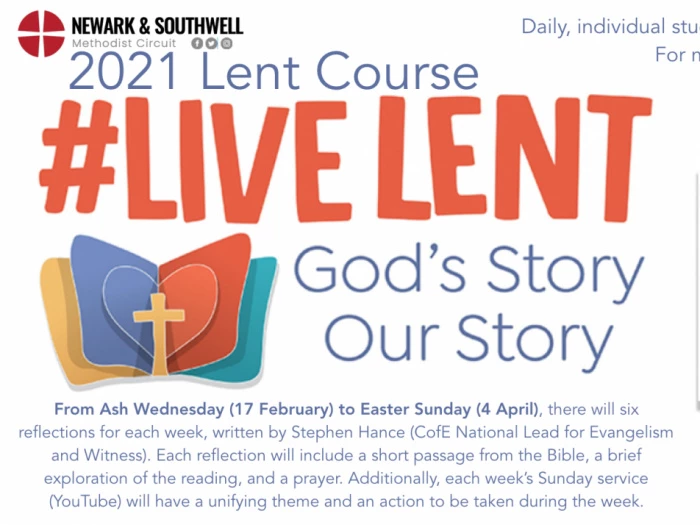 The Lent Zoom meetings will be starting Next Week and we're now approaching 100 copies of the lent book distributed across the circuit! We are thrilled to be able to offer a number of Zoom opportunities across the circuit, for our 6 week Lent Course, on almost every weekday:
Mon. Evenings Rev Hibberts. 8pm from 22 Feb
Tue. Afternoons Sue Twemlow and Rev Hibberts. 2:30pm from 23 Feb
Tue. Evenings Rev Falla. 7:30pm from 23 Feb
Wed. Evenings TBC.
Thur. Evenings Rev Bates. 7:30pm from 18th Feb
Fri. Evenings Rev Bates. 7:00pm from 19th Feb.
Get in touch with the relevant minister for whichever and Zoom details will be provided:
Rev Hibberts: peter.hibberts@methodist.org.uk
Rev Falla: nathan.falla@methodist.org.uk
Rev Bates: peter.bates857@yahoo.com
It's probably not too late to get hold of one of the last few remaining books, but don't relay or you may miss out!