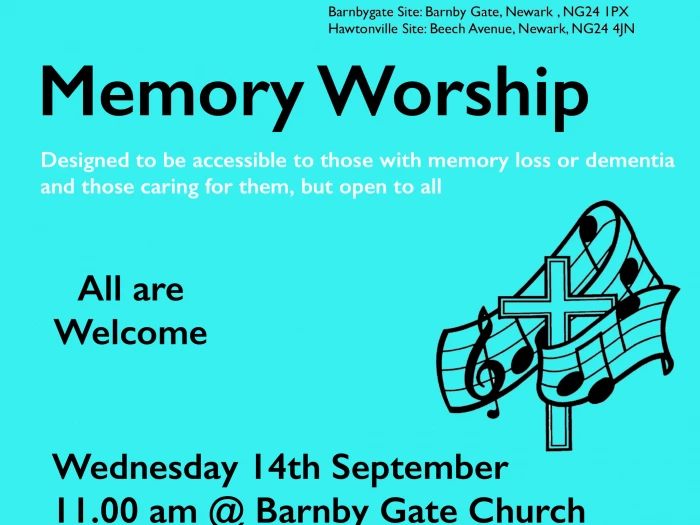 Worship can be a channel for recalling the past, creating feelings of comfort, familiarity and spiritual fulfilment.
We all have a continuing need to worship and experience a loving encounter with God.
On Wednesday 14th September at 11am Hope Community Methodist Church will hold their first time of "Memory Worship" exploring opportunities for worship accessible to people with memory loss of dementia and those who care for them but open to all. The informal, structured worship will last about half an hour after gathering and welcome followed by light refreshments and activities. It will be held in the Barnbygate Church. It is intended that this will take place monthly on the second Wednesday of the month. All are welcome.