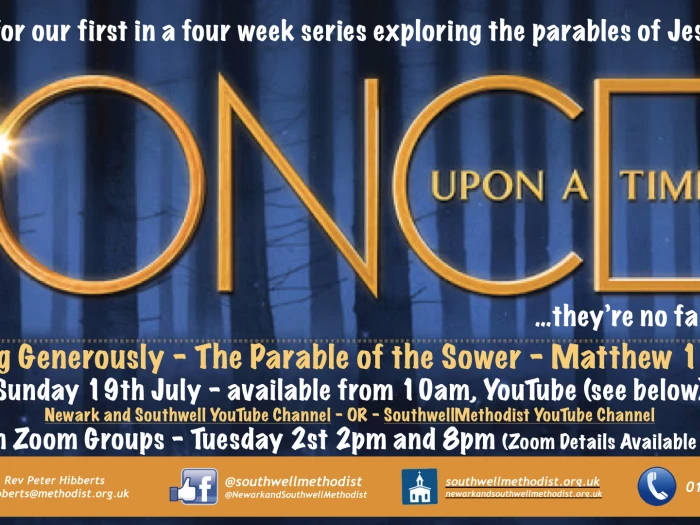 Join us for Sunday worship – the first in a four week series on the parables of Jesus. (Available on our YouTube Channel – https://youtu.be/kwJQzZ1jNNY – from 9:45am tomorrow – 19-7-20).
This week we reflect on the parable of the sower as well as exploring parables more generally by way of introduction.
Please don't miss the chance to go deeper in our midweek Zoom groups which start back next Tuesday (21st July) at 2pm and 8pm. If you'd like to join the Zoom group then do get in touch (peter.hibberts@methodist.org.uk) and I'll let you have the Zoom login details. All welcome regardless of any church or none!