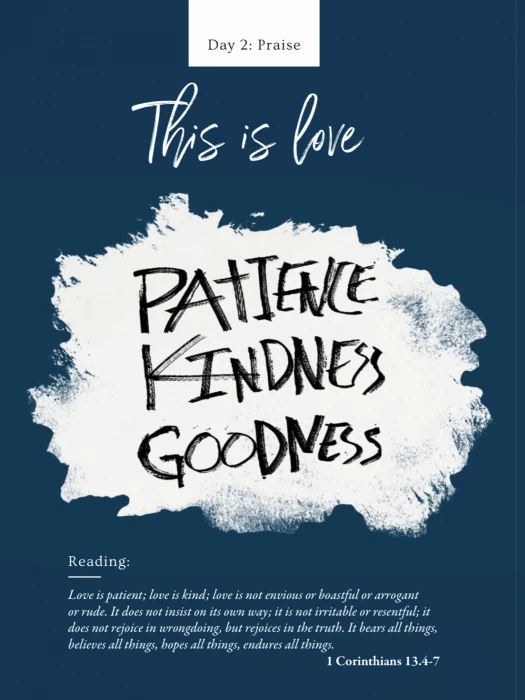 Reading:
Love is patient; love is kind; love is not envious or boastful or arrogant
or rude. It does not insist on its own way; it is not irritable or resentful; it does not rejoice in wrongdoing, but rejoices in the truth. It bears all things, believes all things, hopes all things, endures all things. 1Corinthians 13.4-7
Reflection:
Love is lived out. Love is not just a declaration. It is commitment in action. That God feels love for us is absolutely amazing. It is humbling. God is always patient and kind with us, seeking to shape our lives by love.
One thing that God can really challenge
us on is whether our Christian lives show something different, which is worth living for. If there's nothing that looks particularly necessary or attractive about being a Christian, then what's the point? What if we went out of our way to try to demonstrate God to as many people as we could, not just in our prayers but in our actions and in our praise? What if we were loving people, full of God's goodness, joy and grace? People would notice: they might not call it 'God'
at the time, but there would be something special about us – our relationship with God. The fruit of that relationship is a loving nature.
Prayer:
Loving God, thank you for the way you love us. Please help me by the power of your Holy Spirit to love as you love, so that my five people may come to know you.
Action:
Do something practical to show Jesus' love to one of your five friends, or look through your diary and think when you will speak with them next.
Adapted for website and FaceBook purposes from material written by Thelma Commey (Methodist Youth President 2019/2020)