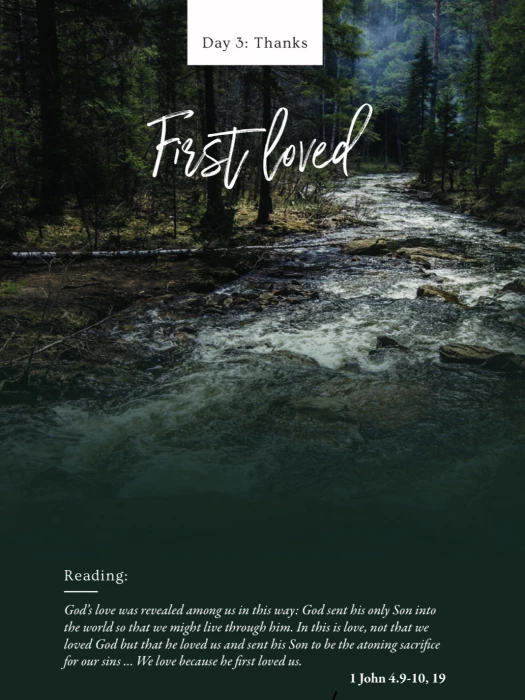 Reading:
God's love was revealed among us in this way: God sent his only Son into the world so that we might live through him. In this is love, not that we loved God but that he loved us and sent his Son to be the atoning sacrifice for our sins ... We love because he first loved us. 1John 4.9-10, 19
Reflection:
It is so powerful to think that even when we didn't know or care about God, God loved us. God doesn't love us because we do things right or dislike us because we do things wrong. The revolution of God's love for us is that it can't be earned. God just loves us. It is a pure gift.
Just as God loved us before we knew it, so God works for all whether they know it or not. God is working in everyone's life. Some people see it, some people don't. God's love acts for all – but what God wants more than anything is for us to recognise it and welcome it. The calling of Christians is to be those who point out how God is already at work in their lives; it is a calling to be channels, not creators of God's love.
Prayer:
Loving God, thank you that before we loved you, you loved us first. We recognise your love for us today and choose to love you too. Thank you for my friends. Please open my friends' eyes to your love and your action for them.
Action:
It is easy to take people for granted. Are there ways today that you can demonstrate to those you are praying for how grateful you are for them being in your life?
Adapted for website and FaceBook purposes from material written by Thelma Commey (Methodist Youth President 2019/2020)