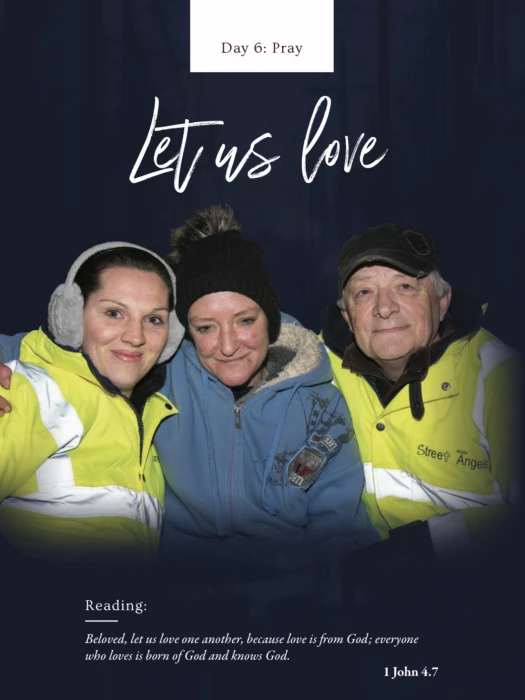 Reading:
Beloved, let us love one another, because love is from God; everyonewho loves is born of God and knows God. 1John 4.7
Reflection:
What would the world be like if everybody loved each other? Imagine that! Of course love is difficult because our human nature, although capable of great love, is imperfect. Our selfishness keeps getting in the way.
I think that the evidence that we actually know God is the fact that we have the ability to love everyone unconditionally.
All the commandments are fulfilled in this, that we would love one another. That's it. God is asking us to love one another in our words and in our deeds. It's not necessarily easy, let's be honest! It is only possible with the Father's love, Christ's example and the Spirit's power. And God teaches us to love as we pray. To pray is to love.
Prayer:
Loving God, help me to know you more. Through knowing you, may I show you more and love as you love. Please show your love to my five friends – through me and others who love you.
Action:
How could you remind yourself to pray for your five friends? Could you set an alarm on your phone every day?
Adapted for website and FaceBook purposes from material written by Thelma Commey (Methodist Youth President 2019/2020)