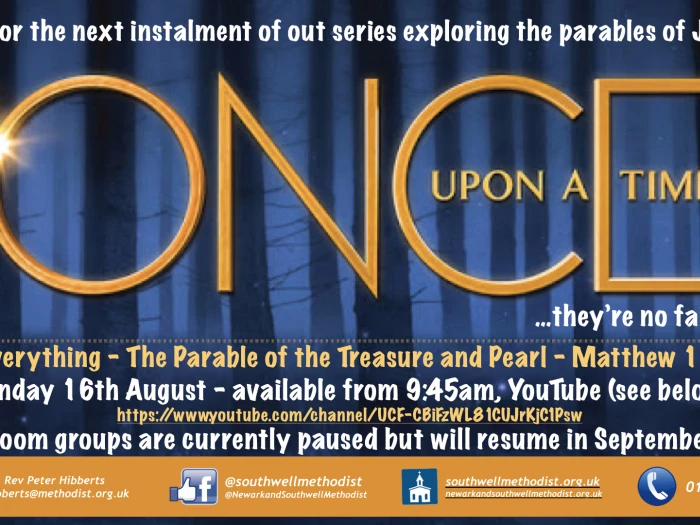 Join us for Sunday Worship this Sunday. This week I found inspiration from the Michael Rosen Poem, 'These are the hands,' as well as the Parables of the Pearl and Hidden Treasure. We reflect on what is valuable to us and what it means to give up everything to attain the Kingdom of Heaven.
My Sunday service will be available from 9:45am but this week only on the Newark and Southwell Methodist Circuit YouTube Page: https://www.youtube.com/c/NewarkSouthwellMethodistCircuit where it will be hosted from now on. Or you can click here after 9:45am on Sunday:  https://youtu.be/bxeoo1fw2lY                
The midweek groups are now paused but if you're interested in joining one in September, please let me know!
I will be taking rest days next week, Monday (17th) to Saturday (22nd), but if you need a minister urgently, you can get in touch with Revd. Peter Bates on (01636) 706264.